Best Beat Making Software for Beginners
So you're just beginning to make beats and don't want to commit much money if any at all. Very understandable. The one thing that is important though, is that you use a quality software solution when you get started, and luckily there are some great low-cost options out there. There's also a few cheap and trashy programs out there that use heavy marketing on the web to fool lots of people into wasting their time (and money) using it. Click here to know what to watch out for.
Rhythm Based and Mutitrack/Composition DAW Software
With those out of the way, I want you to know that DAWs come in two main categories: RHYTHM BASED Software (FL Studio, Maschine, MPC Software, etc)  and COMPOSITION Software (Pro-Tools, Logic, Sonar, etc). Propellerheads' Reason falls software in the middle of these.
The difference is that rhythm based software is created with emphasis on the ability for you to bang out beats with the utmost control. Though you may be able to make a beat from top to bottom in it, you may want to mix down your elements (especially when you're ready to record vocals) in a software environment that gives you greater abilities in the arrangement stage..
Composition software  also allows you to bang out beats through the use of plugins, but they're built to pack more power when it comes to the arrangement and tracking side of your music.  Its very common for producers to use two DAWs to produce a song by using one as a plugin in another one, for instance Maschine being loaded as a plugin in ProTools in order merge Maschine's capabilites with ProTools.
Click to see the following software compared in our 2015 DAW comparison chart.
Reason Essentials 8.0 (PC/Mac) ($99.99  Amazon.com) 
This is a light version of the robust Reason software made by Propellerhead.  Reason is great because it allows you to both chop samples and bang out beats (with the use of the built in  REDRUM drum machine, NN-XT sampler. and loop player DR  OCTO REX), has high-quality built-in instruments and sounds,  and it  allows to you to add elements and sequence them in a quick and easy way. A lot of people find the full version of Reason daunting when they transfer over from using other software, but starting off with Reason obviously eliminates that.

FL Studio  (PC/Mac) (Fruity Edition $89.99  / Producer Edition $149.99  Amazon.com)
The extremely popular FL Studio a is probably the most in-use beatmaking software out there and had dominated the scene for a while due to its feature set and ease of use. The "Fruity" edition is a nearly identiical version of the standard "Producer" edition, but lacks the ability to record audio and is missing Edision, it's native .wav editor. It also comes with less plugins, but enough to get you started beats. Downloading a free wav editor program or even a VST plugin (see VST plugins), and  some decent drum samples (FL Studio's are atrocious) will make up for any shortcomings in this software.. plus you purchase and get lifetime upgrades.
Reaper (PC only) ($59.00)
I've never used Reaper personally but its touted by many people on a budget as giving you the most bang for the
buck.  This is a multitrack composition type software and supposedly has 300 plugins and 6 VSTis fresh out of the box. They also say that it lets you add unlimited audio and midi tracks, and since it's a lightweight program you can have a LOT going on in your song without the hiccups that come from some of the bulkier software that eat up processing power. You will definately want to add your own plugins, but  for $60 you get pretty much a complete multitrack audio and MIDI recording, editing, processing, mixing, and mastering environment.
Logic Pro X (Mac only) ($199.99)
This Mac only program is a studio standard for good reason.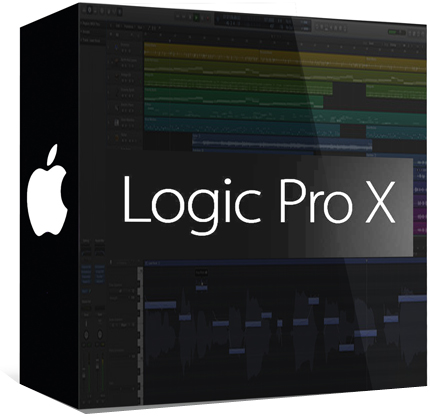 It's at or near the top of the list in every category and is priced much less than competitors of similar status. Comes fresh out of the box with thousands of loops and sounds, 67 high quality effect plugins, and  17 virtual instruments.  It allows up to 255 independent mono, stereo, or surround audio channels
and 255 independent software instrument channels. Easy to use, only $200 and used in countless studios, by countless producers. Those facts alone say it all.
Native Instruments Maschine / Maschine Mikro / Maschine Studio (PC/MAC)

($599.99 /$399.99 /$999.99  Amazon.com )
Maschine has turned the beatmaking scene upside down since it's release a few years ago. Released as a rhythm based-software/hardware package complete with a dedicated drumpad controller, it has converted lots of producers (including famous ones) from programs they were to used to into full-fledged Maschine heads. Maschine has been described as FL Studio to the 10th power. This bad boy comes in 3 versions with each option coming the same software but a different sized hardware controller. The standard version is Maschine. Machine Mikro is a smaller version with less controls on the drumpad, and Maschine Studio is the most expensive option with 20+ more program features accessible through the controller than the standard Maschine and bigger LCD screens on the controller.
---